Louisiana Pets Need Your Help
Louisiana is under water. Literally. The worst flooding since Hurricane Sandy has hit. More is on the way. Animal shelters are desperate.
Over 80,000 pets have been affected
Shelter space is limited and housing is needed for displaced owned animals.
Food, veterinary care, supplies, and transportation are lacking
Funding for pets is running out
They need YOUR help.
Every cent helps save a life!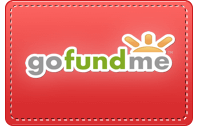 Sign Up to Get Louisiana Pet Notifications